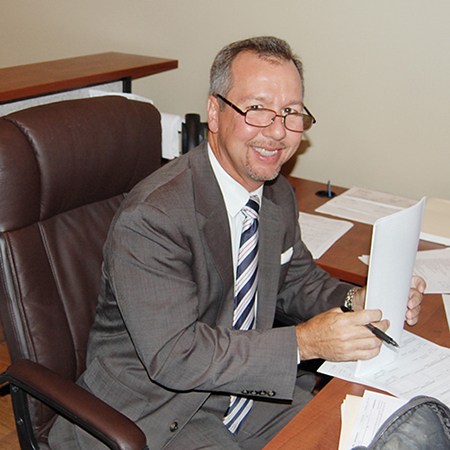 Local Businessman is Chamber's Ambassador of the Month for May
OWENSBORO, Ky. (5/18/13) – (Editor's note: This article is the first in a new series of SurfKY News articles highlighting Greater Owensboro Chamber of Commerce Ambassadors). Each month, the Greater Owensboro Chamber of Commerce celebrates one of its Chamber ambassadors with the Chamber's Ambassador of the Month Award. Owensboro Insurance Agent Michael Vanover, an independent agent with Calhoun based Helton Insurance won the award for this month.
Vanover moved to the Owensboro area in November 2010 to join his family's insurance business, Helton Insurance. Previously, Vanover was a featured top medical sales representative in Nashville, Tenn.
"I struggled with the decision to come to Owensboro," said Vanover. "I spent about three months in prayer and meditation seeking direction from the Lord on what my next move was to be before I received the command to come work for my family's business."
Vanover, who turned down a lucrative offer from a medical supply company to come to Owensboro, brings extensive knowledge to Helton Insurance. He said his experience in business development, management, and territorial development has given him an edge in the area.
"I feel like I was able to get ahead of the game because I come from a different way of thinking. When you sell medical equipment and supplies, you're competing against companies that have the same thing as you," said Vanover. "To get ahead, you have to be willing to go above and beyond, and I have brought that with me to Helton Insurance. We are instituting a higher level of customer service. Basically, our goal is to be all things to all people."
Vanover joined the Greater Owensboro Chamber of Commerce in March of 2011.
"I joined the Chamber because it really is an upper echelon organization," he said. "There really is a lot of enthusiasm and devotion in the local business community because of what the Chamber does. It really has expedited the opportunities I have received in Owensboro."
Helton Insurance is a full service insurance agency, offering a variety of coverage including but not limited to health, life, property, and auto insurance.
Vanover currently serves as the secretary for the Owensboro Sister Cities and Regions (OSCAR), which coordinates student, career, government, and higher education exchange programs in the Owensboro area. He also serves on the board of directors for the Owensboro Public Arts Commission. He is an active member of Owensboro Christian Church, serving in the Greeters Ministry there.
I'm here to serve," said Vanover. "As long as I keep that philosophy, I know the Lord won't let me down."
---
Alex Reid
SurfKY News
Photo provided by Michael Vanover
© Copyright 2015 SurfKY News Group, Inc. All rights reserved.
Article Courtesy of: surfky.com.